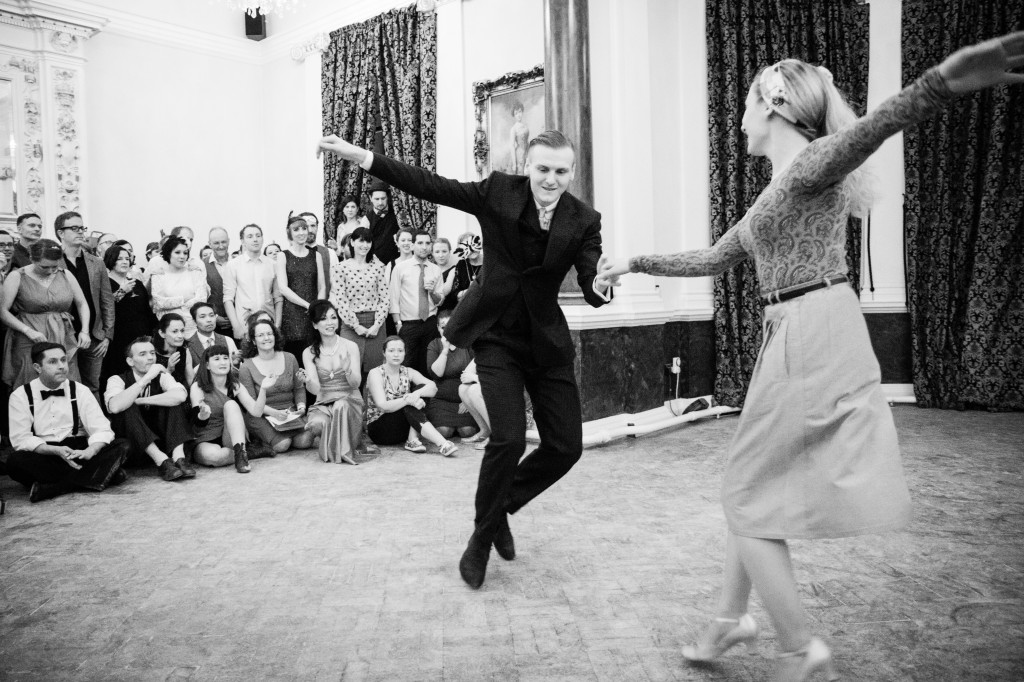 If you're new to the world of dancing, you may have heard other dancers talk excitedly about dance camps, workshops and exchanges. But what exactly is a dance camp? Are there tents and campfires, and most importantly, do the dancers actually go camping?
If you love camping then I am afraid you won't find log cabins and singsongs (well, not at most dance camps anyway); a dance camp is usually just a weekend of learning through structured classes, with social dancing in the evening to enjoy your new-found skills. A workshop however, is a one or two-day long weekend of classes. Or for those of you who just want to get together and have a dance, an exchange is a programme of daytime social activities, with live music at night to dance to.
Now that we've got that cleared up, it's time to talk about DJam! Four days and nights of dancing, learning, meeting new people and having fun, DJam is a swing dance camp held in the stunning Beamish Hall Hotel in Durham each year.
Perfect for both beginners and those who are more experienced, the workshops will offer different styles of swing dance with a few taster classes to let you try out some other dances too. Because there are so many ballrooms in our amazing venue, I've challenged our team to put together a schedule that will allow dancers to focus on their preferred style of dance, whilst still being able to dip their toe into a few other styles as well when they choose. These taster classes are open to anyone, and most of the time you can just drop in without booking, making them the perfect way to try something new!
So what are these different styles and how do you know which ones to focus on?
New for 2017, we are introducing Swing Dance for Beginners, which offers newbies 8 hours of tuition with friendly, helpful teachers who have a lot of experience teaching beginners in their local classes. With two-hour blocks of classic dance styles like Lindy Hop, Charleston, Blues and Balboa, you will be taught the basic techniques so you can feel comfortable dancing at the socials, and have an idea of which styles you'd like to continue learning.
What started as a weekend workshop for 40 local dancers in 2007 is now an international festival with over 400 dancers attending from all over the world. Whether you choose to take it easy by attending just a few classes, or dance non-stop off from 10am – 4am, we promise that you'll have the most amazing time having fun, learning new techniques, making new friends and experiencing exceptional kindness enthusiasm, encouragement and support for your dancing at DJam each year.
If you're new to swing dancing then this  'Beginners' Swing Dance' track may be what you're looking for. Places for beginners is limited to small group each year so look out for registrations opening from 31 July.