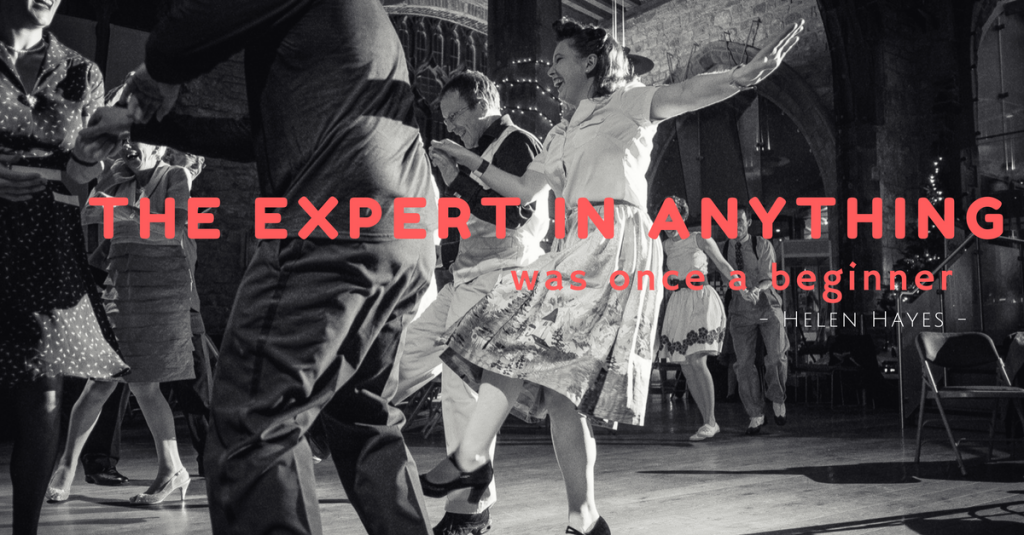 I've been working on something new and I can't wait to tell you about it!
It's mainly for beginners but if you're not a beginner, it'd be fantastic if you can help by sharing this with your friends who are new to dancing. So, what's going on…..?
Well, it's been a busy summer with quite a few of you coming for one-to-one private lessons. Beginners want to have a sense of control so they don't feel embarrassed when they attend their first class, whilst experienced dancers usually ask for a check up and tune up, where they can get feedback and make better progress. So, it's great to teach so many private lessons. However, as my schedule is getting a bit crazy (in a busy & exciting way), I have decided to create Swing Dance Beginner, an online course so more dancers get the chance to build some brilliant basics.
This course is perfect for beginners who may be concerned about feeling embarrassed when learning to dance 'in public for the first time'. By learning online in the comfort of your own home, you can learn how to do the basic steps  and build your confidence before you join a class.
If you are no longer a beginner but you want to build strong foundations in your swing dancing, or perhaps you've missed a few classes and need to catch up, this course will not only show you what the moves are but will teach you how to do them step by step.  You can also use the video lessons on this course to practise in between lessons and if you do this,  you will soon become a more confident swing dancer.
Registrations will be opening on 12 September so check it out here and be among the first dancers to join this new course!
Plus…….. If you Invite Your Friends to join the Swing Dance Beginner online course, you will receive £10 off any one of the Lindy Jazz courses.
Happy dancing!