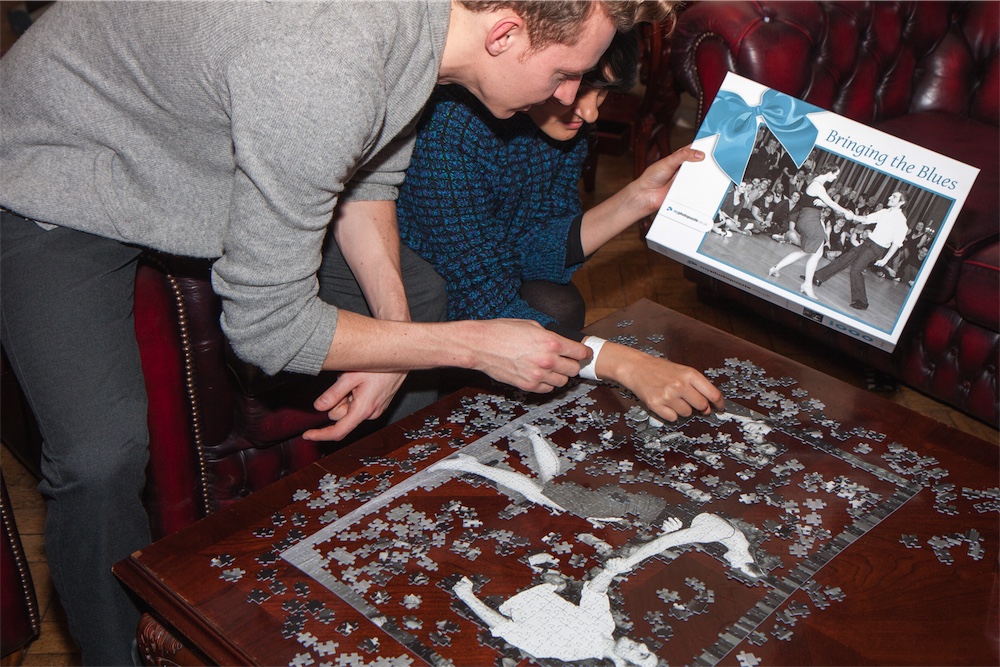 Do you find that some dance lessons can be a bit confusing? This move, that move, do this, do that…….? Before you've grasped one thing, the lesson has moved on and now you're expected to combine all the moves. You can't even remember which foot to use never mind how to coordinate your arms too. What a nightmare!
The teachers look great. The demo is impressive. The experienced dancers are having a good time and everyone seem friendly enough. So, what's wrong? If you're a brand new newbie, you might be thinking, "Is anyone going to break down the moves or am I expected to 'just do it'?
This is probably happening because you've joined a class that assumes some previous knowledge. Ask yourself, are you in a beginners' class that's tailored to adult beginners? If you're in a class that's 'suitable for all levels', then this may be pitched at a higher level than you'd like.  The moves may not be broken down as the majority of the class don't need this.
I must admit, when I was a less experienced teacher, I did at times leave some of my students feeling lost. I hadn't realised that different people have different ways of learning and it was up to me to find lots of different ways to explain things. Fast forward 30 years, I've used my research from teaching thousands of music students to come up with ideas and techniques that can make learning music, dance or most practical skills, a lot easier. Teaching Lindy Hop to beginners over the last 10 years has also taught me so much about the things beginners struggle with. Everyone who has taken that first step to try a dance class is looking for some assurance that they too, can enjoy dancing, but all too often they come away with the feeling that dancing is too complicated. This is not because they can't learn to dance but  because the lesson material hasn't been broken down into logical step-by-step instructions.
To give our beginners some extra help in between lessons, I've been putting together hundreds of short videos on the Lindy Jazz YouTube channel. Breaking down the moves into bite-sized, digestible chunks is something I love doing as I can see how much it helps everyone to understand and to enjoy dancing more. These video lessons were originally shared with just our regular Lindy Jazz beginners so they can practise in between classes. As more private students have also asked for these videos, I decided to create an online course so that dancers who want to be clear about their basics, will be able to practise from the comfort of their own home.
I am super, super excited to announce that registration for the 'Swing Dance Beginner' online course is open! If you're new to swing dancing and have no dance experience at all, check out my easy-to-follow, step-by-step course that will give you the confidence with the essential basics before joining a class.