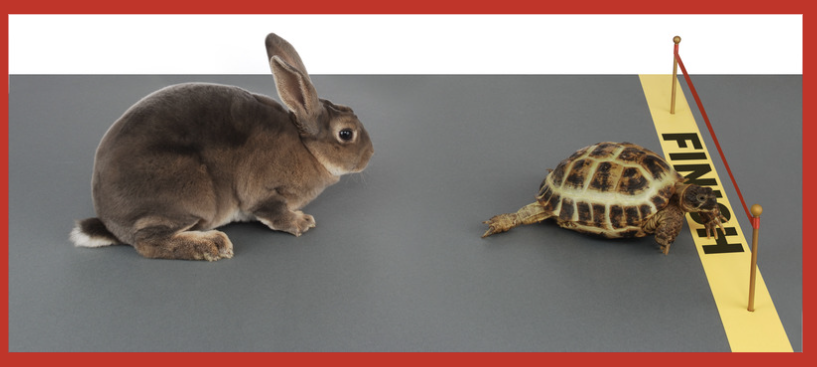 Why the Secret to Being a Great Dancer is Slowing Down
We used to run workshops called Fastrack workshops, which were designed to transform people from okay dancers to amazing swing dancers in a short amount of time. Well, in theory, anyway. We soon realised that encouraging people to learn fast wasn't turning them into the confident accomplished dancers they wanted to be. In fact, it often had the opposite effect.
Why Do People Want to Learn Fast?
It's usually because they are short on time and they want to 'get things done' quickly. They want to take the shortcuts and tend to need instant assurance that they are going to be able to dance well, instead of taking small steps in each lesson.
Not taking the time to learn the essentials and build a good foundation can become your main obstacle to becoming a confident dancer.
The Problem with Wanting to Learn Fast
It takes time to acquire skills but it's always time well spent. When you learn fast, you tend to ignore and bypass a lot of the essentials; from the need for building a good foundation to the need for repetition and regular practice.
When you try to rush learning how to dance, it's a bit like painting by numbers. Yes, you'll have a picture at the end, but you won't have learned any skills. You won't know how to use light and shade, or make a painting come to life. None of that impressive artistic stuff.
Like with learning anything, it's about taking the time to enjoy the process. When you're in a dance class, it's the taking the time to enjoy every moment that will help you become a more confident and stylish dancer. While the process will take longer, it will be much more joyful and fruitful. Dancing should be something for you to lose yourself in and enjoy, not just another thing to 'get done.'
Build Skills That Last
When you start a new dance course, how do you feel at the start? Anxious? Excited? Confused?
Do you feel anxious because you don't know whether you'll be able to learn well?
Well I want you to believe in yourself and realise that you don't need to do know everything right from the beginning.
Often, I'll start teaching one of our 6 week courses and I'll notice that at the start of the six weeks, many of the participants are anxious. But by the middle of the course, they are really getting into it, and by week five, they are extremely happy!
Just start as you mean to go on; be happy and open-minded instead of anxious and see what a difference it makes to your experience, and your dancing!
Want to experience the REAL joy of dance, without the rush rush rush?