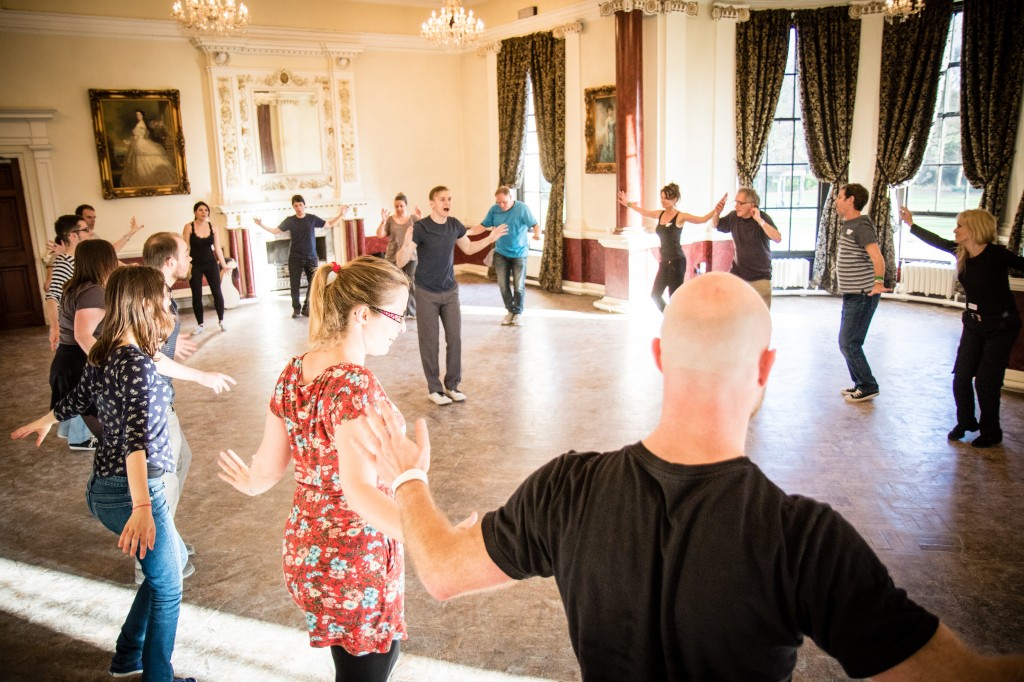 Is injury causing you to miss out on the fun, friendship and learning that you enjoy? Injury can be so frustrating!
However, it is really important that after an injury, you prioritise your recovery and allow yourself to get better.  This may be weeks or even months before you can dive back into dancing. However, there is no need to sit out and miss out.
You may be feeling down about not being able to dance but there is no need to stay away and miss out totally. Sitting out during a class can be so frustrating!
This is not uncommon and has happened to other dancers. Not to worry! We have a plan to keep you learning and enjoying the fun and friendship that you enjoy every week.
Is sitting out better than staying away?
This all depends on how much you want to want to learn. If you have an injury (or even if you are OK), sitting out to observe a class can still give you lots of information. But what should you be looking for?  To help you we will give you some written guidance with useful bullet points to get you started. Observation skills are a key learning tool and, after a while these will develop and you will gain more and more from watching other people dance.
Try to focus on one thing at a time. Start by watching one body part. For example, what are the dancers doing with their arms? Are they relaxed and connected? Next, watch their feet. How far apart are they during triple steps? Then watch their shoulders. What are the signs of tension and what is the result of tension? How about their bounce? What happens when someone does not bounce at all?
Learning to dance covers so many aspects, from learning about the music, to watching videos, to watching a class in action. So watching a class in a focused way is a great way to learn and I would encourage everybody to do it at some point even if they aren't injured.  It's easy to be so busy dancing that you rarely get to just sit and watch.
What Will You Learn By Watching People Dance?
This is a good question!  Peter, whilst recovering from an injury (I hasten to add this is due to more adventurous outdoor pursuits!) instead of staying away he came to classes regularly and observed the dancing. Here are his comments on the experience.
"Yes, it sucks being injured! But I felt I got a tonne of information by watching people. It was interesting to see just how different people lead and follow. And I'm not just talking about how different levels dance. I'm talking about how all dancers of all levels dance so differently. Although I think I've also realised this by starting to follow (trying to anyway!). You could blindfold me and I could tell exactly who I'm dancing with, as they are all so different. One of the most important things I learned though was, as obvious as it sounds, was if ya gonna lead, lead! Don't half lead. Lead with confidence, even if you lead with confidence and something doesn't quite work it's better than not really leading in the first place."
As keen Lindy Hop dancers we all love watching YouTube clips of impressive dancers from all over the world.  Let's take some time in the coming weeks to watch a class or watch some social dancing. I am sure we will discover many things that we are not aware of when we are busy dancing.